Sciences and Exploration Directorate (600) Awards Won
Now displaying records 1 to 25 of 466.
Life Member of the Eastern Snow Conference

Jun, 2018

Honoree:

James L Foster (617)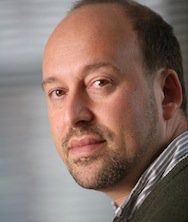 2017 AAAS Fellow

Feb, 2018

Honoree:

Gavin A. Schmidt (611)
Fellows are recognized for their "contributions to science and technology, scientific leadership and extraordinary achievements across disciplines."
Breakthrough Prizes in Fundamental Physics

2018

Recipient:

WMAP Science Team
Charles Bennett, Gary Hinshaw, Norman Jarosik, Lyman Page Jr., David Spergel and the WMAP Science Team were awarded the 2018 Breakthrough Prize in Fundamental Physics. The citation reads: "For detailed maps of the early universe that greatly improved our knowledge of the evolution of the cosmos and the fluctuations that seeded the formation of galaxies." The Breakthrough Prize in Fundamental Physics was founded in 2012 by Yuri Milner to recognize those individuals who have made profound contributions to human knowledge. The team also includes:

Chris Barnes
Olivier Doré
Joanna Dunkley
Ben Gold
Michael Greason
Mark Halpern
Robert Hill
Al Kogut
Eiichiro Komatsu
David Larson
Michele Limon
Stephan Meyer
Michael Nolta
Nils Odegard
Hiranya Peiris
Kendrick Smith
Greg Tucker
Licia Verde
Janet Weiland
Ed Wollack
E. Wollack
Ned Wright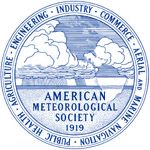 AMS Fellow

Jan, 2018

Honoree:

Belay B Demoz (610)
For outstanding contributions to the atmospheric or related oceanic or hydrologic sciences or their applications during a substantial period of years.
Editor Award - Journal of Applied Meteorology and Climatology

Jan, 2018

Recipient:

Ali Tokay (612)
For his frequent and in-depth reviews of manuscripts related to precipitation microphysics and estimation, and remote sensing using radar.
Champions of the Earth Award

12.05.2017

Recipient:

Paul A. Newman (610)
"For outstanding contributions to the Montreal Protocol – which has phased out 99 per cent of ozone-depleting substances and led to the healing of the ozone layer"
Scientific Leadership Award

11.24.2017

Recipient:

Paul A. Newman (610)
Paul Newman received the Scientific Leadership Award during the Montreal Protocol 30th Anniversary Awards Honour Ozone Heroes. The awardees were nominated for their awards and selected by an international jury comprising eminent environmental leaders based on the recommendations of a technical screening committee made up of experienced ozone experts from around the world. The Ozone Secretariat only facilitated the process and was not involved in the evaluation and selection of the awardees. "I congratulate all the recipients of the awards for their extraordinary commitment and unwavering dedication to the Montreal Protocol. We also honour the contribution made by each individual, group, organization, and country towards making the Montreal Protocol a highly successful global environmental agreement that is protecting all life on Earth. We are all winners. We are all ozone heroes," said Tina Birmpili, head of the Ozone Secretariat.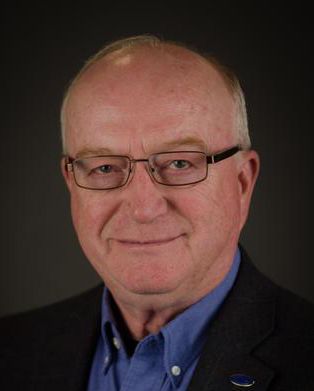 William T. Pecora Award

11.15.2017

Recipient:

Darrel L Williams (618)
The Pecora Award is presented annually to recognize outstanding contributions by individuals or teams using remote sensing to understand the Earth, educate the next generation of scientists, inform decision makers or support natural or human-induced disaster response. The citation for Darrel Williams reads: For outstanding contributions toward understanding terrestrial ecosystems by means of Landsat remote sensing. Dr. Williams' career has been dedicated to development and advancement of digital remote sensing and the Landsat program in particular, as envisioned by William Pecora and Secretary Udall a half-century ago. In stature and achievements, he lives in the true spirit of the USGS/NASA Pecora award and deserves the recognition that this award is intended to honor.
Italian Scientists and Scholars of North America Foundation Award (ISSNAF)

2017

Recipient:

Camilla Pacifici
Camilla Pacifici won the annual ISSNAF Award for Young Investigators in the astrophysics and chemistry category for her work on the formation of galaxies, from the Big Bang to our Milky Way. Founded in 2008 and supported by the Italian Embassy in the United States, the foundation promotes cooperation in science, academia and technology between Italian researchers and scholars who operate in North America and the world of research in Italy.
Aspen Italia Award

2017

Recipient:

Francesco Tombesi (662)
The Aspen Institute Italia Award is given annually to a research project studying applied or theoretical natural sciences involving collaboration between Italian and U.S. scientists and institutions. Francesco Tombesi and coauthors Marcio B. Meléndez Hernández, Sylvain Veilleux, James N. Reeves, Christopher Reynolds (UMD) and Eduardo González Alfonso (University of Alcalá, Spain) won the 2017 award for a paper reporting observations of a powerful wind from the accretion disk of the central supermassive black hole in the active galaxy IRAS F11119+3257, which drives a large-scale molecular outflow.
American Physical Society Fellowship

2017

Recipient:

John G Baker (663)
For groundbreaking contributions in gravitational-wave simulations of binary black holes and other numerous contributions in gravitational-wave data analysis in support of future space-based gravitational wave mission, such as LISA.
NASA Team Excellence Award

Nov, 2017

Recipients:

George J Huffman (612), Cecile Severine Rousseaux (610.1)
As part of the Satellite Needs Assessment Team "for outstanding teamwork in developing creative solutions to the Earth observation needs of the federal government in response to the Satellite Needs Working Group."
GSFC Honor Award - Individual Customer Service

10.17.2017

Recipient:

Mary Wallace (610.2)
GSFC Honor Award - Engineering

10.17.2017

Recipient:

Anton K Stocker (610.2)
GSFC Honor Award - Professional Administrative

10.17.2017

Recipient:

Jameel M Hosein (603)
GSFC Honor Award - Robert H. Goddard Award of Merit

10.17.2017

Recipient:

Dennis F Chesters (612)
GSFC Honor Award - Science

10.17.2017

Recipient:

Bruce Douglas Cook (618)
GSFC Honor Award - Science

10.17.2017

Recipient:

John M Kwiatkowski (610.2)
GSFC Honor Award - Science Team

10.17.2017

Recipients:

SnowEx Year 1 Organizing & P3 Integration Team, Edward J Kim (617)
GSFC Honor Award - Diversity and Equal Employment Opportunity

10.17.2017

Recipients:

Goddard Chinese American Club, Minlin H Chang (610)
GSFC Honor Award - Science Team

10.17.2017

Recipients:

NASA ATMS Analysis Team, Lisa M McCormick (618)
GSFC Honor Award - Technicians

10.17.2017

Recipients:

Earth Sciences Fields Support Office Team, Michael R Watson (610.W)
GSFC Honor Award - Outreach Team

10.17.2017

Recipients:

NASA Earth Science Exhibit Team, Kristin Metropoulos (130)
John C. Lindsay Memorial Award for Space Science

2017

Recipient:

Natchimuthuk Gopalswamy (671)
Nat Gopalswamy, an astrophysicist who studies solar activity, received the John C. Lindsay award at the Lindsay Memorial Award and Lecture ceremony on Sept. 27, 2017, at NASA Goddard. This award is an annual distinction given to a Goddard scientist who exemplifies the same level of scientific achievement as Lindsay. During the 1950s and '60s, Lindsay served as the associate chief of the Space Sciences Division and headed the Goddard solar physics program. He also managed several Explorer and Pioneer missions.
William Nordberg Memorial Award for Earth Science

09.13.2017

Recipient:

Anthony D. Del Genio (611)
The William Nordberg Memorial Award for Earth Science is presented in memory of Dr. Nordberg's many pioneering accomplishments in the use of space technology in understanding the Earth system. Each year the award is presented to a Goddard civil service employee who best exhibits those qualities of broad scientific perspective, enthusiastic programmatic and technical leadership on the national and international levels, wide recognition by peers, and substantial research accomplishments in understanding Earth system processes, which exemplified Dr. Nordberg's own career.
Now displaying records 1 to 25 of 466.