AGU International Award
2023-12-01
Recipients:John D. Bolten (617)
For dedication to improving lives in Southeast Asia and Africa through development and training in the use of hydrological datasets and tools
AGU International Award Recipients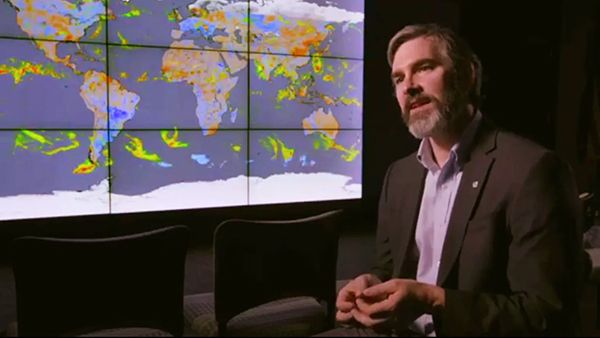 AGU Joanne Simpson Medal for Mid-Career Scientists
2023-12-01
Recipients:Dalia B Kirschbaum (610)
For sustained leadership to advance landslide hazard prediction and practical application of novel earth observations for societal benefit
AGU Joanne Simpson Medal Recipients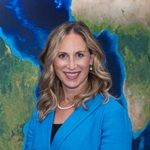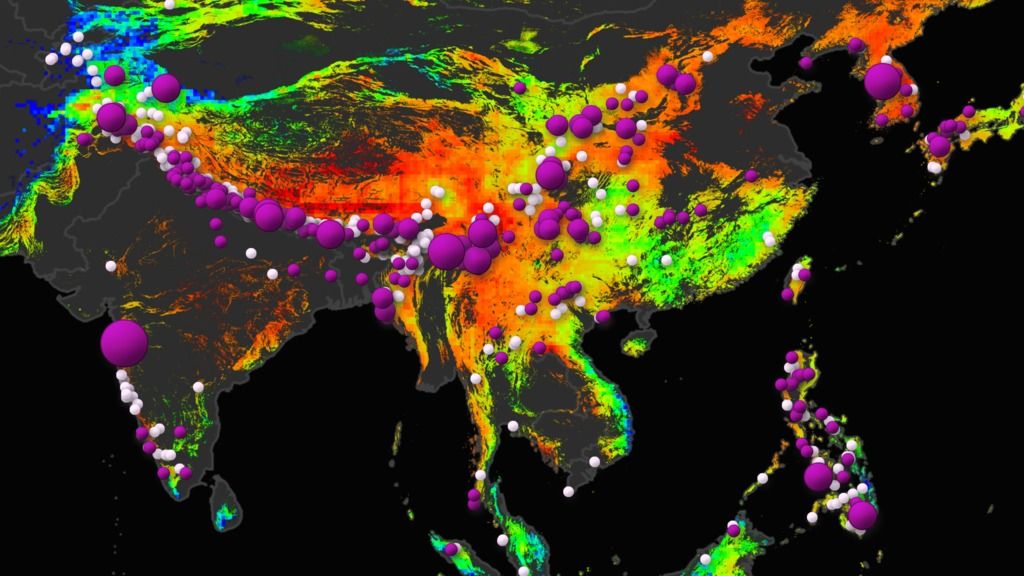 AAS Claudia J Alexander Prize
2023-01-01
Recipients:Amy A Simon (690)
The Claudia J. Alexander Prize recognizes a mid-career scientist who has made and continues to make outstanding contributions that have significantly advanced our knowledge of planetary systems, including our solar system. These contributions can be experimental, observational, and/or theoretical in nature and achieved in the laboratory, office, and by observations with ground-based and space-based instruments and telescopes.
AAS 2023 Prize Recipients
William Nordberg Memorial Award for Earth Science
2023-08-15
Recipients:Steven E Platnick (610)
For pushing the envelope of innovation in cloud property remote retrieval, interpretation, and worldwide dissemination.
The William Nordberg Memorial Awards and Lectures
Excellence in Mentoring
2023-01-01
Recipients:Kimberly A Weaver (662), Jeremy David Schnittman (663), W. Dean Pesnell (671), Carl Richard DeVore (674), Mahmooda Sultana (699)
Excellence in Diversity, Equity, Inclusion, and Accessibility (DEIA)
2023-01-01
Recipients:Trena M Ferrell (610), Robert C Levy (613), Marc J Kuchner (667), Luoth Chou (699)
Robert H. Goddard Award – Mission & Enabling Support
2023-01-01
Recipients:Glenn M Wolfe (614)
Robert H. Goddard Award – Engineering
2023-01-01
Recipients:Joseph B. Nicholas (61A), IMPACTS Microwave Instrument Team (612), IMPACTS Microwave Instrument Team (619)
Robert H. Goddard Award - Safety
2023-01-01
Recipients:Shannon Reynier Sankar (663)
Robert H. Goddard Award – Merit
2023-01-01
Recipients:Joanna Joiner (614), Charles W Bowers (667), Randy A Kimble (667)
Robert H. Goddard Award – Quality and Process Improvement
2023-01-01
Recipients:Code 600 Foreign Travel LSS (612), Swift Mission Operations Center (661)
Robert H. Goddard Award – Supervision
2023-01-01
Recipients:EFTYHIA ZESTA (673)
Robert H. Goddard Award – Secretarial & Clerical
2023-01-01
Recipients:Victor E Freeman (610), Susan Teates (667)
Robert H. Goddard Award – Science Teams
2023-01-01
Recipients:JPSSS-2 Instrument and Imagery Cal & Val Teams (614), General Coordinates Network Circular Team (661), PRIME Wide Field Imager Team (665), WSA Team (671)
Robert H. Goddard Award – Science
2023-01-01
Recipients:Helen M Amos (610), Antonia Gambacorta (613), Sampa Das (614), Scott Friedman (660), James Fuentes (660), Tyler Parsotan (661), Hyunju K Connor (673), Thomas J. Fauchez (693), Brian D Beckley (61A)
Robert H. Goddard Award – Technician
2023-01-01
Recipients:Thomas J Kelly (614), Cuernavaca-X Team (691)
Robert H. Goddard Award – Mentoring
2023-01-01
Recipients:Nathan Roth (691)
Robert H. Goddard Award – Outreach Teams
2023-01-01
Recipients:James Webb Space Telescope Social Media Team (660)
Robert H. Goddard Award – Outreach
2023-01-01
Recipients:Dorian W Janney (612)
Robert H. Goddard Award – Leadership
2023-01-01
Recipients:Nicholeen M Viall (671)
Robert H. Goddard Award - Diversity, Equity, Inclusion & Accessibility
2023-01-01
Recipients:Trena M Ferrell (610), Tiffany Lewis (661), Gregory Mosby (665)
Robert H. Goddard Award – Customer Service
2023-01-01
Recipients:David Wilson Hancock (615), Albert C Wu (61A), Peter R Young (671)