NASA Earth Science Manga Series
NASA Earth Science Manga Series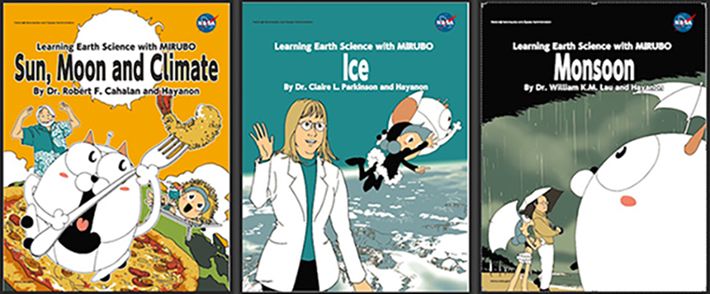 About This Project
This is a series of several manga books in which NASA scientists discuss aspects of Earth's climate system with two manga style characters, Mirubo the robotic dog and Mol, an elementary school girl who is enthusiastic about science. These books are intended to excite the curiosity of children and their families and friends about changes in Earth's climate.
Get the Books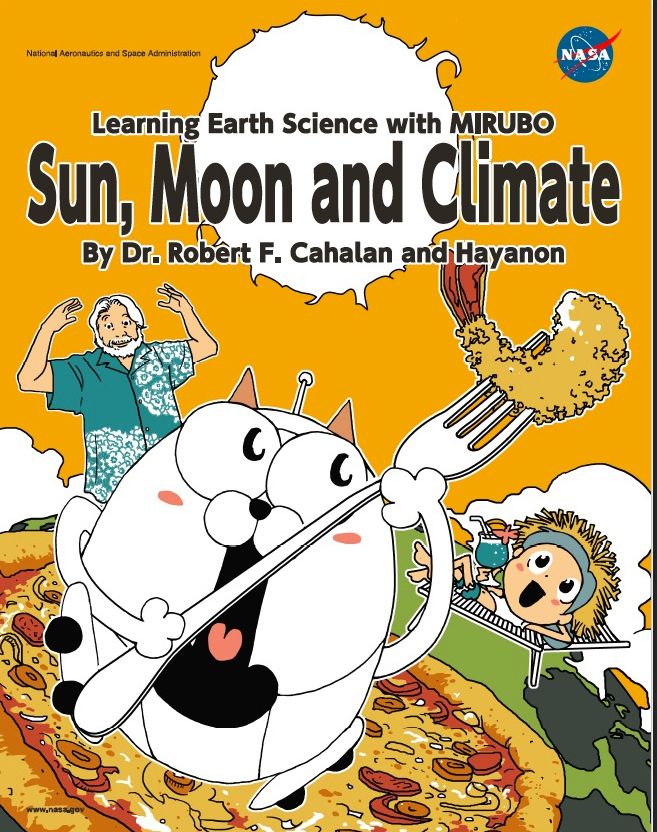 Mol and Mirubo learn about Earth's energy balance with Dr. Robert Cahalan.
Mol and Mirubo learn about sea ice in the Arctic and Antarctic with Dr. Claire Parkinson.
Mol and Mirubo learn about monsoons and their connections within the whole climate system with

Dr. William Lau.