Planetary Systems Laboratory (693) Highlights
Press Releases & Feature Stories
04.01.2016

NASA's Goddard Space Flight Center and Lockheed Martin hosted a roundtable event March 29 at the Lockheed Martin Global Vision Center in Arlington, Virginia.
03.24.2016

NASA began empowering female scientists and engineers more than 20 years before Women's History Month became an official national celebration.
02.22.2016

New maps shows changing surface temperatures on Saturn's moon Titan from 2004 to 2016, a period when the season in the southern hemisphere slowly changed from late summer to the onset of winter.
See Laboratory Press Releases & Feature Stories Archive »
Presentations
Reports
There are no Reports available at this time.
Local News
12/03/2015

Three scientists in the Sciences and Exploration Directorate have been named Fellows of the American Association for the Advancement of Science (AAAS). Lucy McFadden (693), Jose Rodriguez (614) and Compton Tucker (618) are among 347 AAAS members awarded this honor for their scientifically or socially distinguished efforts to advance science or its applications. Congratulations!
See Laboratory News Archive »
Images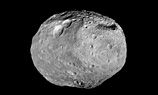 10/03/2013

As the Dawn spacecraft travels to its next destination, this mosaic synthesizes some of the best views the spacecraft had of the giant asteroid Vesta.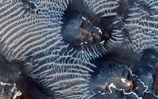 10/03/2013

This colorful scene is situated in the Noctis Labyrinthus region of Mars, perched high on the Tharsis rise in the upper reaches of the Valles Marineris canyon system.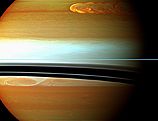 11/28/2011

Saturn's northern storm marches through the planet's atmosphere in the top right of this false-color mosaic from NASA's Cassini spacecraft.
See Laboratory Image Archive »