Planetary Systems Laboratory (693) Highlights
Press Releases & Feature Stories
07.14.2015

After a decade-long journey, New Horizons made its closest approach to Pluto - passing about 7,750 miles above the surface - making it the first mission to explore a world so far from Earth.
07.14.2015

In these New Horizons images of Pluto and Charon, the color data (from the Ralph camera) provides information about the composition of ices, surface changes, and the ages of geological features.
07.10.2015

From cryogenically frozen marshmallows and pennies to 3D printed supernova, Tuesday's Science Jamboree filled the atrium in Building 28 with science displays and demonstrations.
See Laboratory Press Releases & Feature Stories Archive »
Presentations
Reports
There are no Reports available at this time.
Local News
Images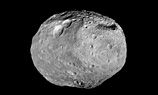 10/03/2013

As the Dawn spacecraft travels to its next destination, this mosaic synthesizes some of the best views the spacecraft had of the giant asteroid Vesta.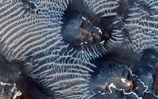 10/03/2013

This colorful scene is situated in the Noctis Labyrinthus region of Mars, perched high on the Tharsis rise in the upper reaches of the Valles Marineris canyon system.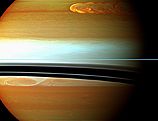 11/28/2011

Saturn's northern storm marches through the planet's atmosphere in the top right of this false-color mosaic from NASA's Cassini spacecraft.
See Laboratory Image Archive »