Planetary Systems Laboratory (693) Highlights
Press Releases & Feature Stories
09.28.2015

Gates opened to the public Sept. 26, 2015, at NASA's Goddard Space Flight Center in Greenbelt, Maryland, for the first time in four years in celebration of Hubble's 25th anniversary.
09.18.2015

Goddard scientists discuss the reality of dust storms on Mars, which sometimes kick up enough dust to be seen by telescopes on Earth.
09.10.2015

Tides flowing in a subsurface magma ocean may explain why volcanoes on Io are in the "wrong" place. Such oceans may be more common on tidally stressed moons and last longer than expected.
See Laboratory Press Releases & Feature Stories Archive »
Presentations
Reports
There are no Reports available at this time.
Local News
Images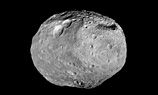 10/03/2013

As the Dawn spacecraft travels to its next destination, this mosaic synthesizes some of the best views the spacecraft had of the giant asteroid Vesta.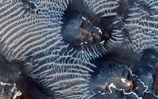 10/03/2013

This colorful scene is situated in the Noctis Labyrinthus region of Mars, perched high on the Tharsis rise in the upper reaches of the Valles Marineris canyon system.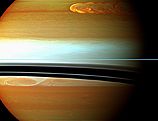 11/28/2011

Saturn's northern storm marches through the planet's atmosphere in the top right of this false-color mosaic from NASA's Cassini spacecraft.
See Laboratory Image Archive »