Planetary Systems Laboratory (693) Highlights
Press Releases & Feature Stories
07.23.2014

It can take decades to mature an astrophysics flagship mission from concept to launch pad. Given the long lead times, it's time to lay plans for a future flagship mission.
07.08.2014

New computer modeling by Goddard scientists shows that friction could be the key to survival for some distant Earth-sized planets traveling in dangerous orbits.
06.20.2014

In a free public lecture on June 26, Goddard scientist Carrie Anderson will discuss possibilities for the future of Saturn's moon Titan once the Sun expands into a red giant and becomes more luminous.
See Laboratory Press Releases & Feature Stories Archive »
Presentations
Reports
There are no Reports available at this time.
Local News
Images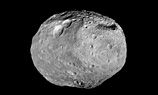 10/03/2013

As the Dawn spacecraft travels to its next destination, this mosaic synthesizes some of the best views the spacecraft had of the giant asteroid Vesta.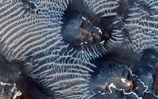 10/03/2013

This colorful scene is situated in the Noctis Labyrinthus region of Mars, perched high on the Tharsis rise in the upper reaches of the Valles Marineris canyon system.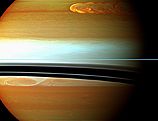 11/28/2011

Saturn's northern storm marches through the planet's atmosphere in the top right of this false-color mosaic from NASA's Cassini spacecraft.
See Laboratory Image Archive »