Planetary Systems Laboratory (693) Highlights
Press Releases & Feature Stories
08.17.2016

NASA is preparing to launch its first mission to return a sample of an asteroid to Earth. The mission will help scientists investigate how planets formed and how life began, as well as improve our understanding of asteroids that could impact Earth.
08.16.2016

Public access to NASA-funded research data now is just a click away, with the launch of a new agency public access portal.
08.05.2016

Launched five years ago on Aug. 5, 2011, NASA's Juno mission maneuvered into orbit around Jupiter on July 4, 2016, joining a long tradition of discovery at the gas giant.
See Laboratory Press Releases & Feature Stories Archive »
Presentations
Reports
There are no Reports available at this time.
Local News
08/04/2016

The 2016 Science Jamboree was a great success! A collection of 50 photos from the event are available now.
05/02/2016

This year's finalists for the Samuel J. Heyman Service to America Medal include Goddard scientist Dennis Reuter and his team, nominated for contributions to the New Horizons mission, which flew past Pluto in July 2015.
See Laboratory News Archive »
Images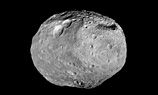 10/03/2013

As the Dawn spacecraft travels to its next destination, this mosaic synthesizes some of the best views the spacecraft had of the giant asteroid Vesta.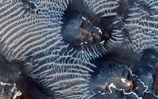 10/03/2013

This colorful scene is situated in the Noctis Labyrinthus region of Mars, perched high on the Tharsis rise in the upper reaches of the Valles Marineris canyon system.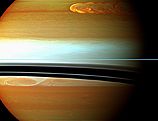 11/28/2011

Saturn's northern storm marches through the planet's atmosphere in the top right of this false-color mosaic from NASA's Cassini spacecraft.
See Laboratory Image Archive »