Planetary Systems Laboratory (693) Highlights
Press Releases & Feature Stories
06.23.2016

New images obtained on May 16, 2016, by NASA's Hubble Space Telescope confirm the presence of a dark vortex in the atmosphere of Neptune.
05.25.2016

On Sept. 8, NASA's OSIRIS-REx spacecraft is scheduled to launch for terra incognita: the near-Earth asteroid Bennu. Like expeditions of old, the mission will map the exotic terrain it explores.
05.23.2016

NASA's first spacecraft designed to return a piece of an asteroid to Earth arrived at Kennedy Space Center in Florida on May 20 and has begun final preparations in advance of its September launch.
See Laboratory Press Releases & Feature Stories Archive »
Presentations
Reports
There are no Reports available at this time.
Local News
05/02/2016

This year's finalists for the Samuel J. Heyman Service to America Medal include Goddard scientist Dennis Reuter and his team, nominated for contributions to the New Horizons mission, which flew past Pluto in July 2015.
See Laboratory News Archive »
Images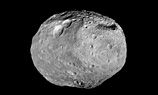 10/03/2013

As the Dawn spacecraft travels to its next destination, this mosaic synthesizes some of the best views the spacecraft had of the giant asteroid Vesta.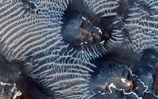 10/03/2013

This colorful scene is situated in the Noctis Labyrinthus region of Mars, perched high on the Tharsis rise in the upper reaches of the Valles Marineris canyon system.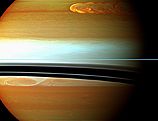 11/28/2011

Saturn's northern storm marches through the planet's atmosphere in the top right of this false-color mosaic from NASA's Cassini spacecraft.
See Laboratory Image Archive »