Planetary Systems Laboratory (693) Highlights
Press Releases & Feature Stories
04.21.2015

NASA announced the creation of the Nexus for Exoplanet Systems Science network that will study planets beyond our solar system for habitability, tapping the expertise of researchers at GISS and GSFC.
03.31.2015

NASA's OSIRIS-REx mission to retrieve a sample from an asteroid has passed the critical milestone that represents the transition from development to delivery of systems, testing and integration.
02.27.2015

With the successful completion of the System Integration Review, the project can proceed with assembling and testing the spacecraft in preparation for launch in September 2016.
See Laboratory Press Releases & Feature Stories Archive »
Presentations
Reports
There are no Reports available at this time.
Local News
Images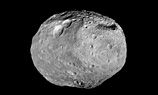 10/03/2013

As the Dawn spacecraft travels to its next destination, this mosaic synthesizes some of the best views the spacecraft had of the giant asteroid Vesta.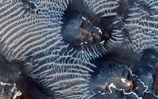 10/03/2013

This colorful scene is situated in the Noctis Labyrinthus region of Mars, perched high on the Tharsis rise in the upper reaches of the Valles Marineris canyon system.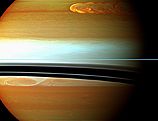 11/28/2011

Saturn's northern storm marches through the planet's atmosphere in the top right of this false-color mosaic from NASA's Cassini spacecraft.
See Laboratory Image Archive »