Planetary Systems Laboratory (693) Highlights
Press Releases & Feature Stories
12.10.2013

NASA's OSIRIS-REx asteroid sample return mission began its countdown on December 9 at 7:43 p.m. EST, marking 999 days remaining until the opening of the mission's launch window in September 2016.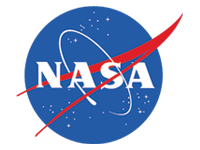 12.06.2013

NASA researchers will present new findings on a wide range of Earth and space science topics next week at the annual meeting of the American Geophysical Union (AGU).
12.03.2013

Using the powerful­ eye of NASA's Hubble Space Telescope, two teams of scientists have found faint signatures of water in the atmospheres of five distant planets.
See Laboratory Press Releases & Feature Stories Archive »
Presentations
Reports
There are no Reports available at this time.
Local News
Anne Kinney wins a Presidential Rank Award

08/09/2013

Anne Kinney received a 2012 Presidential Rank Award (Meritorious Executive). These awards are given to high-performing senior career employees for "sustained extraordinary accomplishment." Executives from across Government are nominated by their agency heads, evaluated by citizen panels, and designated by the President. Winners of these awards are deemed to be strong leaders, professionals, or scientists who achieve results and consistently demonstrate strength, integrity, industry, and a relentless commitment to excellence in public service.
See Laboratory News Archive »
Images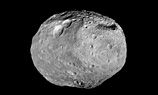 10/03/2013

As the Dawn spacecraft travels to its next destination, this mosaic synthesizes some of the best views the spacecraft had of the giant asteroid Vesta.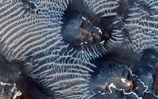 10/03/2013

This colorful scene is situated in the Noctis Labyrinthus region of Mars, perched high on the Tharsis rise in the upper reaches of the Valles Marineris canyon system.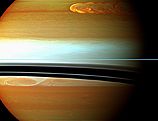 11/28/2011

Saturn's northern storm marches through the planet's atmosphere in the top right of this false-color mosaic from NASA's Cassini spacecraft.
See Laboratory Image Archive »