Planetary Systems Laboratory (693) Highlights
Press Releases & Feature Stories
10.28.2014

In this view, the shadow of the Jovian moon Ganymede swept across the center of the Great Red Spot. This gave Jupiter the uncanny appearance of having a pupil in the center of an "eye"
10.24.2014

NASA scientists have identified an unexpected high-altitude methane ice cloud on Saturn's moon Titan that is similar to exotic clouds found far above Earth's poles.
10.22.2014

New maps of Saturn's moon Titan reveal large patches of two trace gases shining brightly near the north pole, on the dusk side of the moon, and near the south pole, on the dawn side.
See Laboratory Press Releases & Feature Stories Archive »
Presentations
Reports
There are no Reports available at this time.
Local News
Images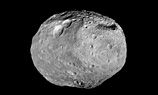 10/03/2013

As the Dawn spacecraft travels to its next destination, this mosaic synthesizes some of the best views the spacecraft had of the giant asteroid Vesta.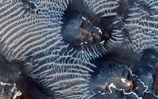 10/03/2013

This colorful scene is situated in the Noctis Labyrinthus region of Mars, perched high on the Tharsis rise in the upper reaches of the Valles Marineris canyon system.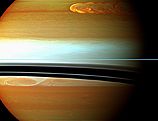 11/28/2011

Saturn's northern storm marches through the planet's atmosphere in the top right of this false-color mosaic from NASA's Cassini spacecraft.
See Laboratory Image Archive »