Planetary Geodynamics Laboratory (698) Image Archive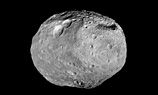 10.03.2013
As the Dawn spacecraft travels to its next destination, this mosaic synthesizes some of the best views the spacecraft had of the giant asteroid Vesta.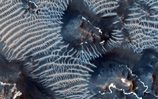 10.03.2013
This colorful scene is situated in the Noctis Labyrinthus region of Mars, perched high on the Tharsis rise in the upper reaches of the Valles Marineris canyon system.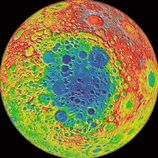 11.15.2011
The Lunar Reconnaissance Orbiter's LOLA instrument captured this portrait of the moon's south polar region. It features the Aitken Basin, the largest impact structure on the moon.