Networks and IT Security (606.1) Press Releases & Feature Stories Archive
07.23.2013

Some 60 scientists, researchers, interns and outreach personnel manned stations for the annual Science Jamboree at NASA's Goddard Space Flight Center in Greenbelt, Md., on July 16.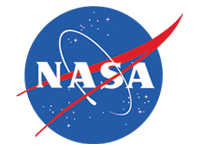 12.01.2011

NASA researchers will present new findings on a wide range of Earth and space science topics at the 2011 fall meeting of the American Geophysical Union.
11.10.2011

NASA and a team of federal, university and vendor partners will be demonstrating significant local- and wide-area file transfers using 40- and 100-gigabit-per-second (Gbps) network technologies at SC11, the international conference on high-performance computing, networking, storage and analysis, November 14-17, 2011.