Planetary Magnetospheres Laboratory (695) Highlights
Press Releases & Feature Stories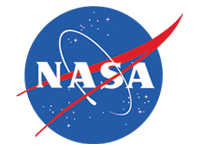 01.28.2016

NASA is opening its doors and inviting its social media followers and news media to an in-person 'State of NASA' event on Feb. 9, 2016, at one of the agency's 10 field centers.
12.22.2015

As the year draws to a close, many of us send out cards to friends and loved ones. Gathered here are just a few of the shining moments from the Goddard "household" in 2015.
11.05.2015

Data from NASA's MAVEN mission have enabled researchers to determine that the solar wind strips away about 1/4 pound of gas from the Martian atmosphere every second, and perhaps more at times.
See Laboratory Press Releases & Feature Stories Archive »
Presentations
Reports
There are no Reports available at this time.
Local News
Paul Mahaffy Named Director of the Solar System Exploration Division

12/11/2015

Paul Mahaffy has been named the new Director of Goddard's Solar System Exploration Division. Paul served for nearly 10 years as Chief of the Planetary Environments Laboratory, leading this group's study of planetary atmospheres and surface environments with emphases on the modeling of atmospheres and surface environments, advanced instrument development, the study of terrestrial planetary analogs, and the development of space-qualified instruments. Paul is currently Principal Investigator of the Sample Analysis at Mars (SAM) investigation on the Curiosity rover and of the Neutral Gas and Ion Mass Spectrometer (NGIMS) on the MAVEN Mars orbiter. He previously participated in a wide range of planetary missions, including those to Jupiter, Saturn, comets, and the moon.
See Laboratory News Archive »
Images
10/03/2013

As the Dawn spacecraft travels to its next destination, this mosaic synthesizes some of the best views the spacecraft had of the giant asteroid Vesta.
10/03/2013

This colorful scene is situated in the Noctis Labyrinthus region of Mars, perched high on the Tharsis rise in the upper reaches of the Valles Marineris canyon system.
08/04/2011

NASA's Juno spacecraft is shown in orbit above Jupiter's colorful clouds in this artist's rendering.
See Laboratory Image Archive »