Planetary Magnetospheres Laboratory (695) Highlights
Press Releases & Feature Stories
02.04.2014

The MAVEN spacecraft and all of its science instruments have completed their initial checkout, and all are working as expected.
12.10.2013

When NASA's Juno spacecraft flew past Earth early in October 2013, recording a first-of-a-kind movie of the approach was a special assignment for an onboard camera system known as a star tracker.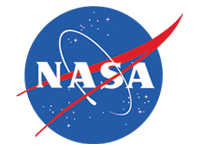 12.06.2013

NASA researchers will present new findings on a wide range of Earth and space science topics next week at the annual meeting of the American Geophysical Union (AGU).
See Laboratory Press Releases & Feature Stories Archive »
Presentations
Reports
There are no Reports available at this time.
Local News
Images
10/03/2013

As the Dawn spacecraft travels to its next destination, this mosaic synthesizes some of the best views the spacecraft had of the giant asteroid Vesta.
10/03/2013

This colorful scene is situated in the Noctis Labyrinthus region of Mars, perched high on the Tharsis rise in the upper reaches of the Valles Marineris canyon system.
08/04/2011

NASA's Juno spacecraft is shown in orbit above Jupiter's colorful clouds in this artist's rendering.
See Laboratory Image Archive »