Space Weather Laboratory (674) Highlights
Press Releases & Feature Stories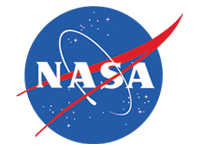 12.06.2013

NASA researchers will present new findings on a wide range of Earth and space science topics next week at the annual meeting of the American Geophysical Union (AGU).
12.04.2013

What accelerates particles in the belts to almost the speed of light? Observations from the twin Van Allen Probes show that more low frequency waves are present than generally accounted for.
11.15.2013

The Firefly mission will launch in November 2013 to study lightning and its relationship to a phenomena called terrestrial gamma ray flashes, or TGFs.
See Laboratory Press Releases & Feature Stories Archive »
Presentations
There are no Presentations available at this time.
Reports
Local News
Images
There are no Laboratory Image available at this time.