Geospace Physics Laboratory (673) Highlights
Press Releases & Feature Stories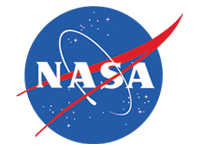 12.06.2013

NASA researchers will present new findings on a wide range of Earth and space science topics next week at the annual meeting of the American Geophysical Union (AGU).
07.23.2013

Some 60 scientists, researchers, interns and outreach personnel manned stations for the annual Science Jamboree at NASA's Goddard Space Flight Center in Greenbelt, Md., on July 16.
06.14.2013

The MMS team completed their first comprehensive performance test. Due to launch in late 2014, MMS will investigate how the sun and Earth's magnetic fields connect and disconnect.
See Laboratory Press Releases & Feature Stories Archive »
Presentations
There are no Presentations available at this time.
Reports
Local News
GSFC Intern is semi-finalist in Siemens Competition

10/28/2013

James Sullivan, a 2013 summer intern from the Thomas Jefferson High School for Science and Technology (Alexandria, VA), has been selected as a Semifinalist in the 2013 Siemens Competition in Math, Science and Technology. Jamie¹s research was on "Using Multi-Spacecraft Observations to Determine AKR Emission Cone Structure." His mentors were Shing Fung (673) and Leonard Garcia (Wyle/605/673).
See Laboratory News Archive »
Images
There are no Laboratory Image available at this time.