Solar Physics Laboratory (671) Highlights
Press Releases & Feature Stories
12.10.2013

After several days of observations, scientists work to determine and understand the fate of Comet ISON: There's no doubt that the comet shrank in size considerably as it rounded the sun.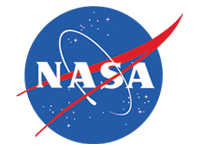 12.06.2013

NASA researchers will present new findings on a wide range of Earth and space science topics next week at the annual meeting of the American Geophysical Union (AGU).
12.04.2013

Thirteen NASA space assets had an opportunity to observe Comet ISON, including the Heliophysics solar observatories; Solar Dynamic Observatory, STEREO and SOHO.
See Laboratory Press Releases & Feature Stories Archive »
Presentations
There are no Presentations available at this time.
Reports
Local News
Images
There are no Laboratory Image available at this time.