Hydrological Sciences (617) Highlights
Science Highlights
Press Releases & Feature Stories
05.16.2013

99% of Earth's land ice is locked into the Greenland and Antarctic ice sheets. But from 2003–2009, the world's other glaciers contributed equally to sea level rise as the two ice sheets combined.
02.12.2013

A new study using data from a pair of gravity-measuring NASA satellites finds that large parts of the arid Middle East region lost freshwater reserves rapidly during the past decade.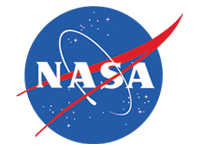 02.06.2013

NASA and the Community, Collaborative Rain, Hail, and Snow Network run by Colorado State University, Fort Collins, invite the public to participate in a free webinar to promote citizen science...
See Laboratory Press Releases & Feature Stories Archive »
Presentations
There are no Presentations available at this time.
Reports
There are no Reports available at this time.
Local News
Images
There are no Laboratory Image available at this time.