Cryospheric Sciences (615) Highlights
Science Highlights
Press Releases & Feature Stories
12.11.2013

This year's training gave IceBridge pilots and flight engineers the chance to work through several in-flight scenarios and practice taking off and landing from the sea ice runway in Antarctica.
12.11.2013

Operation IceBridge's 2013 Antarctic campaign came to a close after NASA's P-3 research aircraft returned to its home base, NASA's Wallops Flight Facility in Wallops Island, Va., on Dec. 3.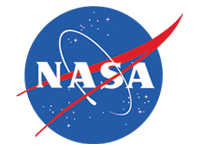 12.06.2013

NASA researchers will present new findings on a wide range of Earth and space science topics next week at the annual meeting of the American Geophysical Union (AGU).
See Laboratory Press Releases & Feature Stories Archive »
Presentations
11.13.2013

NASA climate scientist Dr. Josefino Comiso shared some of his experiences growing up in northern Philippines and his sea ice work at NASA Goddard Space Flight Center that led to many breakthroughs in our understanding of the role of sea ice and the polar regions in the climate system.

Presented by: Dr. Josefino Comiso
See Laboratory Presentations Archive »
Reports
There are no Reports available at this time.
Local News
Images
There are no Laboratory Image available at this time.