Climate and Radiation (613) Highlights
Science Highlights
Press Releases & Feature Stories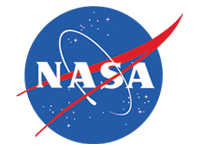 12.06.2013

NASA researchers will present new findings on a wide range of Earth and space science topics next week at the annual meeting of the American Geophysical Union (AGU).
12.03.2013

Sakurajima Volcano erupted more than 400 times during 2009, and frequent activity continued through 2013.
11.27.2013

The landscape in the upper left quadrant is gray and brown, though its color comes from ash and charcoal rather than granite. This is land that was burned in the Rim Fire.
See Laboratory Press Releases & Feature Stories Archive »
Presentations
10.29.2013

NASA climate scientist Dr. Alexander Marshak presented a Maniac Talk that traced his journey from Tartu (Estonia) to Novosibirsk (Russia) to Goettingen (Germany) and finally to NASA Goddard (USA). He also reflected on his lengthy journey through many aspects of radiation transport and his rich experience in remote sensing observations of aerosols and clouds.

Presented by: Dr. Alexander Marshak
09.18.2013

NASA climate scientist (emeritus) Dr. Lorraine Remer presented a Maniac Talk entitled, "Girls Just Wanna Have Fun: Why I came to NASA and Why I left." Lorraine shared some of the aerosol science she has been involved in at NASA Goddard over the past 21 years, as well as a reflection on her route to becoming a NASA scientist and key factors that influenced her to leave a tenured job.

Presented by: Dr. Lorraine Remer
07.24.2013

NASA climate scientist Dr. Warren Wiscombe presented a special Maniac Talk, 'Exoplanets.' Warren shared how he got interested in exoplanets and gave an overview of the methods used to detect exoplanets, a few of the important and most fun discoveries, and what lies ahead.

Presented by: Dr. Warren Wiscombe
See Laboratory Presentations Archive »
Reports
There are no Reports available at this time.
Local News
09/07/2013

The French newspaper, LeMonde, has featured an article based on a recently published paper by T. Hilker, E. Natsagdorj, R.H. Waring, A. Lyapustin (613) and Y. Wang entitled "Satellite observed widespread decline in Mongolian grasslands largely due to overgrazing," 2013, Global Change Biology, doi:10.1111/gcb.12365.
See Laboratory News Archive »
Images
There are no Laboratory Image available at this time.