Office of Applied Sciences (610.4) Highlights
Press Releases & Feature Stories
10.18.2013

Mapping Our World was the theme of this year's Earth Science Week, Oct. 13-19.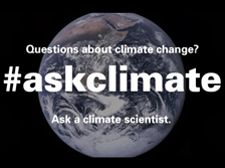 09.04.2013

Over the course of this month, these NASA climate experts will answer selected questions through the agency's social media channels – primarily on YouTube, Twitter and Google+.
07.23.2013

Some 60 scientists, researchers, interns and outreach personnel manned stations for the annual Science Jamboree at NASA's Goddard Space Flight Center in Greenbelt, Md., on July 16.
See Office Press Releases & Feature Stories Archive »
Presentations
There are no Presentations available at this time.
Reports
There are no Reports available at this time.
Local News
Images
There are no Office Image available at this time.