Scientific Visualization Studio Group (606.4) Highlights
Press Releases & Feature Stories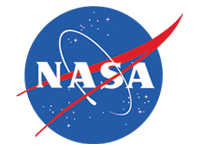 12.06.2013

NASA researchers will present new findings on a wide range of Earth and space science topics next week at the annual meeting of the American Geophysical Union (AGU).
11.28.2013

Comet ISON moves ever closer to the sun in this image from ESA and NASA's Solar and Heliospheric Observatory, or SOHO, captured at 9:30 a.m. EST on Nov. 28, 2013.
11.21.2013

A comet's journey through the solar system is perilous and violent. The intense radiation and pressure as it flies near to the surface of the sun could destroy it
See Group Press Releases & Feature Stories Archive »
Presentations
There are no Presentations available at this time.
Reports
There are no Reports available at this time.
Local News
Images
There are no Group Image available at this time.