High Performance Computing (606.2) Highlights
Press Releases & Feature Stories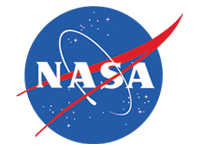 12.06.2013

NASA researchers will present new findings on a wide range of Earth and space science topics next week at the annual meeting of the American Geophysical Union (AGU).
11.13.2013

Some of NASA's best and brightest will showcase more than 30 of the agency's exciting computational achievements at SC13, the international supercomputing conference, Nov. 17-22, 2013, in Denver.
09.27.2013

New visualizations from the NASA Center for Climate Simulation and Scientific Visualization Studio show how climate models used in the new IPCC report estimate possible 21st century changes.
See Group Press Releases & Feature Stories Archive »
Presentations
There are no Presentations available at this time.
Reports
There are no Reports available at this time.
Local News
Images
There are no Group Image available at this time.