Astrophysics - Tech Facilities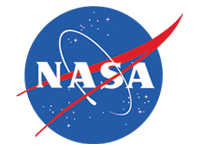 Hours of Operation: 9-5 M-F
Contact: CURTIS E ODELL
High Bay facility (40' X 50' in size) with a high hook height overhead crane and "pickup truck level" loading dock. Currently home to the InFOCuS hard X-ray focusing optics telescope which is being rebuilt and tested in preparation for a balloon flight in 2013.
Contact: Kai-Wing Chan
At the Mirror Laboratory in the ASD X-Ray Astrophysics Laboratory, we research and develop mirror systems for astronomical X-ray telescopes. Thin-foil X-ray optics are pioneered and developed in the laboratory. These X-ray mirrors provide light-weight, broad band and low cost telescopes for astronomical X-ray imaging.