Search Our Resources
Showing 1 to 10 of 391 results for "Earth"
06.08.2012
To celebrate the 40th Anniversary of Landsat, the U.S. Geological Survey and NASA would like your help in selecting the top five "Earth as Art" images.
11.07.2011
Know Your Earth 2.0, Chicago, a collaboration among 12 of NASA's Earth-observing satellite missions, is focusing on the "on-the-go" and "smart-technology" public in big cities...
10.24.2012
A warmer lower Antarctic stratosphere led to the second-smallest ozone hole in 20 years, according to NASA and NOAA satellite measurements.
03.21.2013
Turning on new satellite instruments is like opening new eyes. This week, the Landsat Data Continuity Mission (LDCM) released its first images of Earth.
04.30.2013
The varied colors and topography of national forests in the Pacific Northwest's Cascade Mountains provide a great test for LDCM's eyesight.
10.13.2012
Sea ice imagery is used during NASA's Operation IceBridge over Antarctica to detect areas of open water so that scientists can calculate the thickness of the surrounding sea ice.
09.02.2009
In 2002, NASA created a video tour of Earth's frozen regions using satellite data. This year, NASA visualizers are taking viewers on a return trip to see what's changed over the years.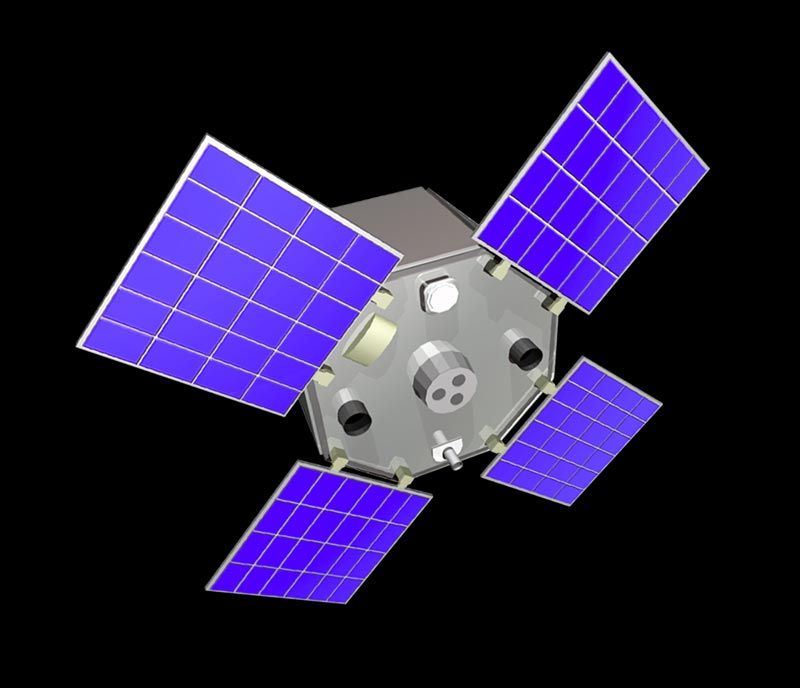 The purpose of the Active Cavity Radiometer Irradiance Monitor III (ACRIM III) instrument is to study total solar irradiance, which is the sun's combined energy output at all wavelengths. The ACRIM III instrument package is flying on a spacecraft called ACRIMSAT. The spacecraft was launched on December 20, 1999 as a secondary payload on a Taurus launch vehicle. ACRIM III, third in a series of long-term solar-monitoring tools built for NASA by the Jet Propulsion Laboratory, will continue to extend the database first created by ACRIM I, which was launched in 1980 on the Solar Maximum Mission (SMM) spacecraft. ACRIM II followed on the Upper Atmosphere Research Satellite (UARS) in 1991.

The Advanced Earth Observing Satellite (ADEOS), Japanese name MIDORI, was the first international space platform dedicated to Earth environmental research. It was developed and managed by the National Space Development Agency of Japan (NASDA). The TOMS (Total Ozone Mapping Spectrometer) instrument, along with NSCAT (a NASA spectrometer designed to study wind speed and direction) were the major US components of the platform. ADEOS launched on August 17, 1996 into a sun-synchronous subrecurrent orbit of an altitude of approximately 830 km by an H-II launch vehicle from the Tanegashima Space Center. After an equipment malfunction, NASDA declared the spacecraft and the two NASA instruments aboard lost on June 30, 1997.

The ADEOS II mission was an international satellite mission led by the Japan Aerospace Exploration Agency (JAXA) - formerly the National Space Development Agency (NASDA) of Japan - with U.S. (NASA) and French Centre Nationale d'Etudes Spatiales (CNES) participation. Midori-II is the Japanese name for the mission.
Showing 1 to 10 of 391 results for "Earth"
Back to Top