Sciences and Exploration Directorate (600) Recent Awards & Honors
NASA Honor Award - Exceptional Scientific Achievement Medal

2015

Recipients:

Steven L Snowden (662), Tod E Strohmayer (662)
Stephen Snowden: For developing the first physically coherent picture of the Local Hot Bubble
Tod Strohmayer: For demonstrating the existence of intermediate mass black holes
NASA Honor Award - Outstanding Leadership Medal

2015

Recipients:

Keith C Gendreau (662), Richard L Kelley (660)
Keith Gendreau: For outstanding leadership in bringing the Neutron Star Interior Composition ExploreR (NICER) instrument through Critical Design Review
Richard Kelley: For exceptional contributions to the development of high-resolution X-ray spectrometers and outstanding leadership of the Astro-H Soft X-ray Spectrometer team
GISS Best Publication Award

06.12.2015

Recipient:

Ronald Lindsay Miller (611)
The article "CMIP5 historical simulations (1850-2012) with GISS ModelE2" by Ron L. Miller and 39 others was voted the best research publication by the staff of Goddard Institute for Space Studies to have been published in 2014. The paper appeared in the Journal of Advances in Modeling Earth Systems.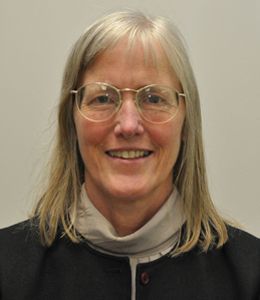 William Nordberg Memorial Award for Earth Science

05.28.2015

Recipient:

Claire L Parkinson (610)
Dr. Claire Parkinson has been selected as the recipient for the William Nordberg Memorial Award for Earth Science. The Nordberg Award is presented to a Goddard civil service employee who best exhibits qualities of broad scientific perspective, enthusiastic programmatic and technical leadership on the national and international levels, wide recognition by peers, and substantial research accomplishments in understanding Earth system processes. Claire has been awarded this prestigious honor for her work enabling a deeper understanding of the role of sea ice in the climate system, for outstanding leadership of EOS/Aqua science, and for impressive educational outreach accomplishments.
GSFC Honor Award - New Opportunities Captured Team

04.08.2015

Recipient:

GEDI Lidar Proposal Team (James Blair)
GSFC Honor Award - Engineering Team

04.08.2015

Recipient:

693/OPIS & Wallops ArcSecond Pointing (WASP) Combined Team (Terry Hurford)
See all Awards »