Information Science and Technology Research (606.3) Highlights
Press Releases & Feature Stories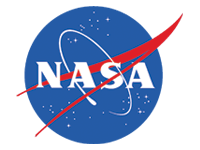 12.06.2013

NASA researchers will present new findings on a wide range of Earth and space science topics next week at the annual meeting of the American Geophysical Union (AGU).
08.09.2013

As the western US enters the fire season, scientists, firefighters and residents are keeping close watch on what's burning. And scientists are putting observations and modeling capabilities to work.
07.23.2013

Some 60 scientists, researchers, interns and outreach personnel manned stations for the annual Science Jamboree at NASA's Goddard Space Flight Center in Greenbelt, Md., on July 16.
See Group Press Releases & Feature Stories Archive »
Presentations
There are no Presentations available at this time.
Reports
There are no Reports available at this time.
Local News
Images
There are no Group Image available at this time.